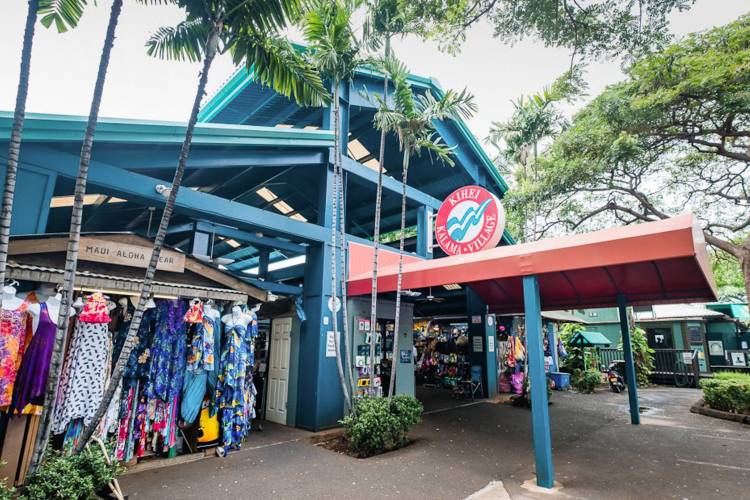 Kalama Village
Kalama Village is the largest covered/open air market in Kihei with plenty of shopping and restaurants.  The stalls are generally open 10am to 7pm.  You'll find plenty of souvenirs, art, clothing, jewelry and local wares.  There are 15 eateries ranging from shaved ice stands to sit down restaurants.   The market is located across the street from Kalama State Park at 1941 S. Kihei Rd.
The Shops at Wailea
If you are looking for upper end retailers and abundant shopping, you'll find everything from Tiffany & Co and Louis Vuitton, to Crazy Shirt and Ripcurl.  With over 70 stores and restaurants you should be able to find anything you are looking for.  Generally this end of the island tends to be a bit pricey, but surely a lovely area to visit.  Hours are Mon- Sun, 9:30-9:00pm.  Located at 3750 Wailea Alanui Drive, Wailea.  There is onsite parking with ticket validation available.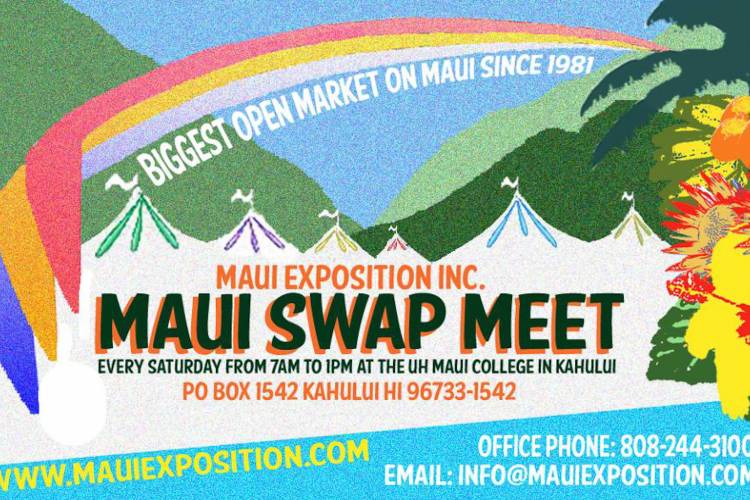 Swap Meet
For 50 cents admission (children under 12 free) you can browse Maui's largest open air market.  Buy all sorts of souvenirs, crafts, jewelry, clothes and gifts for a bargain price. You'll find everything from fine art to inexpensive trinkets.  Enjoy plenty of delicious "broke da mouth" local food as well.  Go early and wear a hat to avoid the hot sun.  Open Saturday from 7am until 1pm at UH Maui College:  310 Ka'ahumanu Ave., Kahului.
https://www.loc8nearme.com/hawaii/kahului/maui-swap-meet/5226908/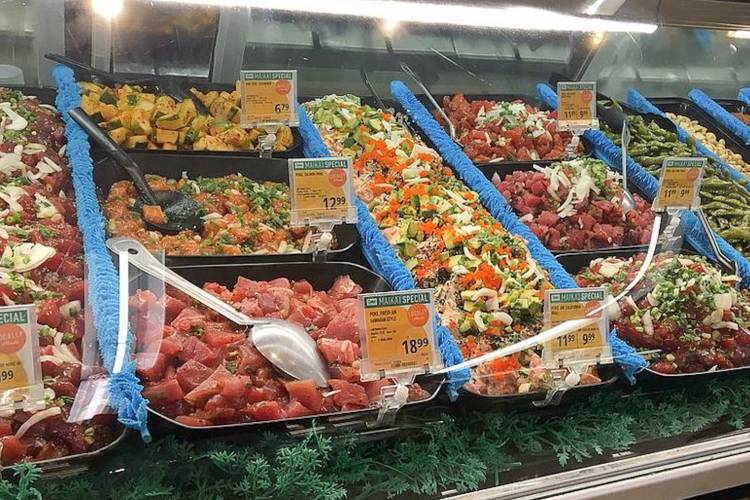 Grocery Stores
In Kihei: 
Safeway (Piilana Village Shopping Center, 277 Pi'Ikea Ave Kihei).  This store is under 4 miles from Kihei Sands.   It's always wise to go early  before it's picked over.  There are also Safeways  in Kahului and Wailuku. 
Foodland (1881 S. Kihei Rd, Kihei)  Locals shop at this smaller grocery store.  It has one of the best fresh Poke' bars on the island. https://www.loc8nearme.com/hawaii/kihei/foodland/2360567/ 
Eskimo Candy (2665 Wai Wai Pl Kihei) Many would say one of the very best places to buy fresh fish.  Go early, M-F 10:30 to 7:00.  Fresh cuts of fish run out quickly in the morning.  You can also dine in for lunch/dinner in the small dining area.
In Kahului:
Costco (near the airport, 540 Haleakala Hwy).  Just like on the Mainland with the addition of local treats, leis, and beach equipment.
Walmart (101 Pakaula St. Kahului).  Basic food items, wide assortment of souvenirs at good prices.